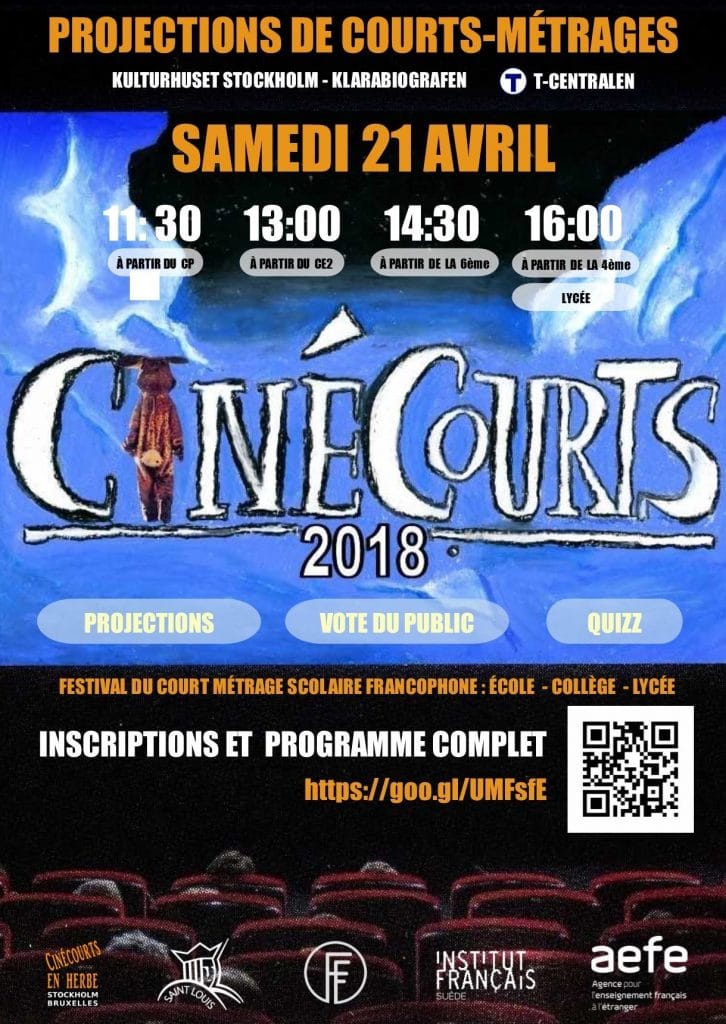 "Un Monstre" made by Grade 7 French Student Nominated for Award!
The French Modern Language class movie, " Un Monstre" made by the Grade 7 students and featured all the French students, is nominated among 2 other movies for the  special prize"Prix de La Langue Française". Screening Saturday 21st at  Klarabiografen ( Kulturhuset)  -2.30pm
Ceremony: Wednesday 25th of April – 10 am at Bio Rio.
For more information on the movie competition,  http://franskafilmfestivalen.se/cinecourts-en-herbe/
Kind regards.
Documents