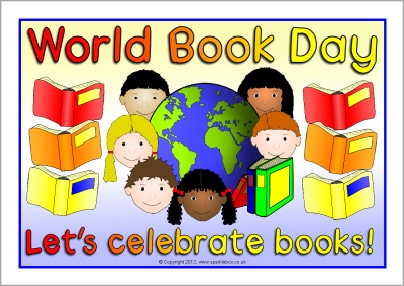 Week 18 Literacy Week and World Book Day
Author Catherine Coe will visit our school on May 4th! We are delighted to have the author and editor Catherine Coe visiting the school. Catherine's the author of over thirty books for children – and she's edited over a thousand. She will be doing sessions with grades 1–8, as follows: Grades 1–4: Welcome to Blossom Wood These are fun-filled interactive sessions focused on Catherine's the Owls of Blossom Wood and the Unicorns of Blossom Wood books. The sessions are jam-packed with animal facts, storytelling and activities that will keep every child enthralled. Grades 5–8: Dream big – from reader to editor to author! In these inspirational sessions, Catherine encourages children to follow their dreams by talking about her journey from young reader to editor to author. Catherine's the author of over thirty books for children – but she's also commissioned and edited many bestselling books, including Rainbow Magic, Beast Quest, the World of Norm and Gallagher Girls. She'll talk about how it all began, and just what can happen when you dream big… Book signing Catherine will be available for book signing. With black and white illustrations throughout, the Blossom Wood books are suitable for ages 4–9​, with a reading age of 6–8. ​You can find out more about them on the website: http://www.blossomwoodbooks.com/ If you would like to buy any of the Blossom Wood books to be signed personally by Catherine on the day, please pre-order the books by Friday, April 13. Please see the list of books available below. The books cost 60 SEK each. Please email me nancy.halen@futuraskolan.se with the book(s) you would like to purchase and send 60 SEK​ to me either in cash or preferably using Swish at 0737035379​.
BOOKS MUST BE ORDERED BY WEDNESDAY, APRIL 11.
With best wishes, Nancy Halén
Documents